Get Teeth Implants With Your Charlotte Dentist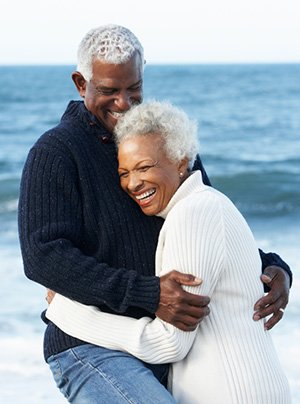 The dental implant procedure is a relatively simple one, and goes a bit like this:
Candidacy Check and Assessment – An important part of the dental implant procedure is making sure that teeth implants are right for you. Our Charlotte dentist team will do an assessment with you and help you make sure this is your best option. This will involve doing impressions of your mouth and doing x-rays to help us assess your situation.
Placing the Teeth Implants – After we've determined that teeth implants are a great treatment option for you, we will need to place the teeth implants you have decided to receive. Our team will carefully place each tooth implant into your jawbone. These teeth implants act to replace natural tooth roots, providing us anchor points for dental devices and helping support jawbone structure. We want you to be as comfortable as possible, so if you need sedation dentistry, please let us know.
Time to Heal – After the implants have been placed, your mouth will need some time to heal so that you can receive the best results possible. In most cases, healing from the dental implant procedure on average takes about three to six months to work properly. Of course, there are cases where it can take longer or less, this depends a lot on how fast your body heals.
Dental Device Placement – Once your mouth has healed, it is time to place your new dental device. For many people this means that we'll be anchoring a beautiful porcelain crown to a single tooth implant. For other people, it may mean receiving a set of permanent dentures, or even a beautiful permanent bridge among other dental device options. Regardless of what dental device you will be receiving, our team will strive their very hardest to provide effective, comfortable, and long lasting dental implant device placement.
We are excited to be able to offer this wonderful treatment option to our patients looking for permanent tooth replacement options. Have any questions about the tooth replacement procedure using dental implants? Contact us in Charlotte today if you are in the Myers Park – Dilworth area!