Dental Implant Options In Charlotte For A Missing Tooth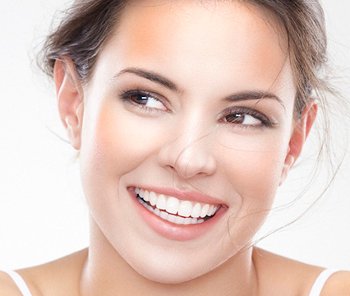 Having a missing tooth can really throw a beautiful smile for a loop. People lose teeth for a wide number of reasons, but regardless the reason it usually has the same end result – a smile that is diminished in its beauty and its functionality.
In the past the only option for replacing a missing tooth, was getting a dental bridge. Dental bridges have been a helpful treatment for countless patients, but are not always a long-term solution. Thankfully, we can now replace a single missing tooth using a dental implant in Charlotte.
A dental implant is a synthetic tooth root that allows a place for us to anchor a beautiful restoration. How the dental implant procedure works is relatively simple:
First, the dentist will need to make sure that there is enough structure in your jaw left to place a dental implant. We will do this by doing X-rays, and making impressions of your mouth and where you have a missing tooth.
Then, our team will carefully insert the dental implant into your jawbone in the gap left by your missing tooth. If you would like to be extra comfortable during this procedure, don't forget – we offer sedation options during tooth replacement.
Once the area around the dental implant has healed – which in most cases takes about three to six months – our team can place a beautiful porcelain crown designed to fit your dental implant and act as your tooth replacement.
The porcelain crowns that we use at Advanced Dental Care of Charlotte are custom made for each patient that orders them. They are designed to be durable, long-lasting, and great looking which makes it so that they can be the perfect, permanent tooth replacement solution.
We are thrilled to be able to offer dental implants as an option to replace missing teeth. Have more questions for us about tooth replacement at Advanced Dental Care of Charlotte? Contact our team today if you are near Myers Park or Dilworth!