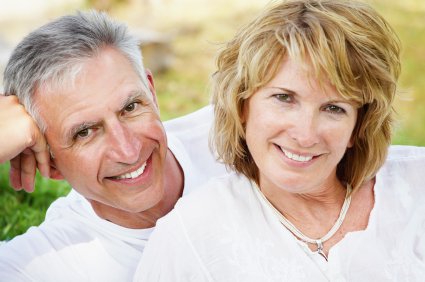 Dental Implants vs. Bridges In Charlotte
For many years, one of the best options to replace multiple missing teeth (or even a single tooth) has been getting a dental bridge. A dental bridge works a bit like a real bridge does – it bridges the gap between teeth that have missing teeth in between them. This is usually achieved by carefully reshaping the teeth on either side, and then attaching the bridge to the teeth.
Although this has been a wonderful option for many years to replace missing teeth and to shore up a flagging smile, now there is an even better option available in Charlotte – dental implants. A dental implant is a special alloy rod that is anchored into the jaw, which acts as place for mounting a dental device, such as multiple tooth replacement device or single tooth crown. This has a number of advantages over a traditional dental bridge because:
Dental implants are placed in the jaw, and in most cases don't require teeth to be reshaped. With a traditional bridge, the two teeth on both sides of the gap (which could be perfectly healthy teeth) are reshaped in order to accommodate and support the dental bridge.
Because dental implants do not rely on the teeth around them for support, they help your mouth stay healthier.
Dental implants also help your jaw to stay healthier and stronger because they provide additional support for your remaining bone structure.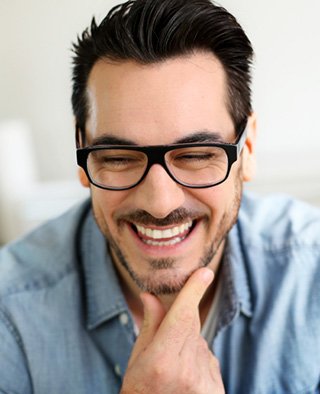 Implant Dentures vs. Dentures
In the past, traditional dentures were the best option for helping someone who was missing all, or most of their teeth. Unfortunately, traditional dentures have a number of drawbacks, including:
Slippage
Sores and discomfort
Clicking
Decreasing ability to taste food well
Decreasing ability to speak
Unlike traditional dentures, implant dentures are designed to be a permanent solution to tooth loss. In fact, implant dentures are made to be permanent dentures, period. Some of the benefits of having an implant supported denture include:
Permanence – Implant supported dentures are anchored to dental implants that are anchored to your jaw. This makes it so there is no risk of slippage, and it should not cause sores and discomfort like traditional dentures.
Application – In many cases, traditional dentures can cover the palate, making it harder to speak and even taste. Implant dentures eliminate the need to cover the palate, and can make eating and speaking more pleasant than traditional dentures.
Stability – Because implant dentures are anchored to your jaw, you don't have to worry about them de-stabilizing or clicking when using them.
Still have more questions about dental implants or implant dentures available at our Charlotte dentist office? Contact us today if you are in the Myers Park – Ballantyne area!